In support to the United Nation's Sustainable Development Goals (UNSDG) specifically, UNSDG #3: Good Health and Well-being, Student Organization, Student Discipline and Guidance and Counseling Offices of Pablo Borbon launched this year's Anti-Drug Awareness Campaign Week through a parade around the campus, Sept. 28. 
United Nations Sustainable Development Goals (UNSDGs) are global goals established by the United Nations to obtain security and stability for people and the planet. These targets were supposed to be met by 2030.
UNSDG #3 focuses on promoting healthy lifestyles and well-being for people of all ages. As a result, BatStateU The NEU PB shares the same vision and aspires to build an institution that improves the well-being of its students. As a result, faculty members and student organization officers from Pablo Borbon's various colleges marched in the parade.
With the theme, "Addressing Drug Challenges in Health and Humanitarian Crises," this year's campaign will also host activities such as poster making, photography, statement shirt, infomercial and slogan making contests.  The events will run throughout the week.  On Sept. 30, the campaign will be ended by an Anti-Drug Awareness Webinar.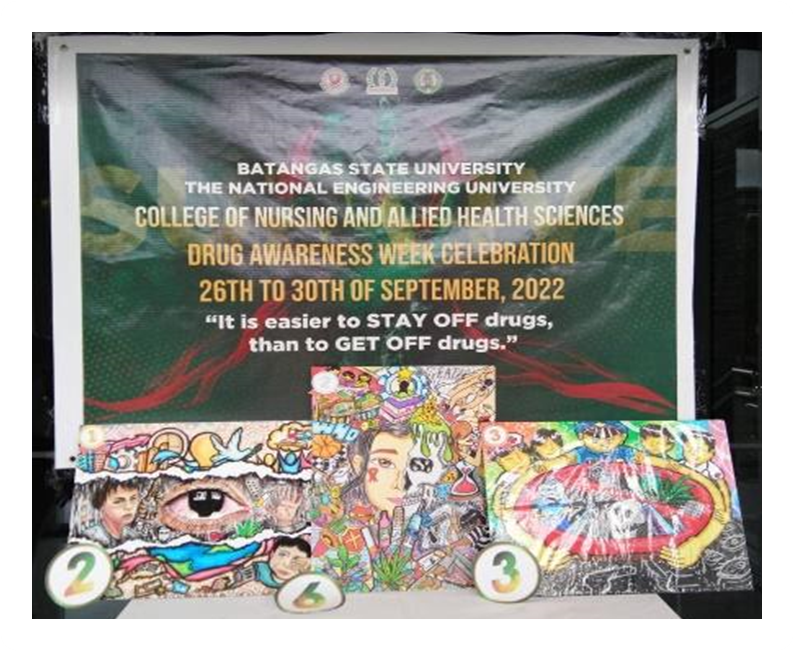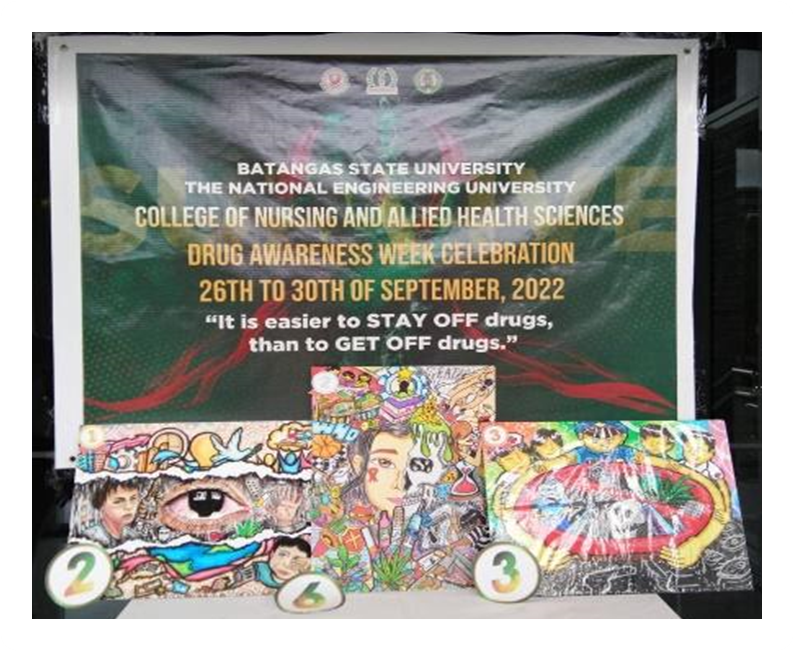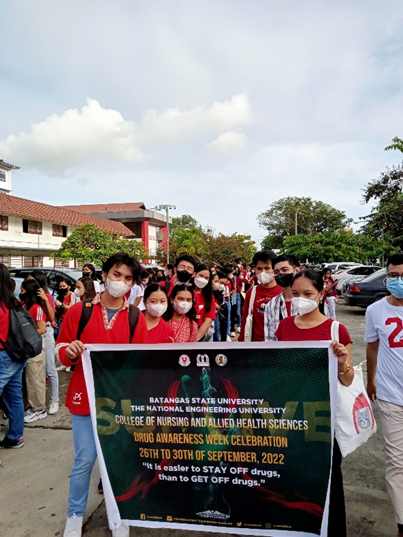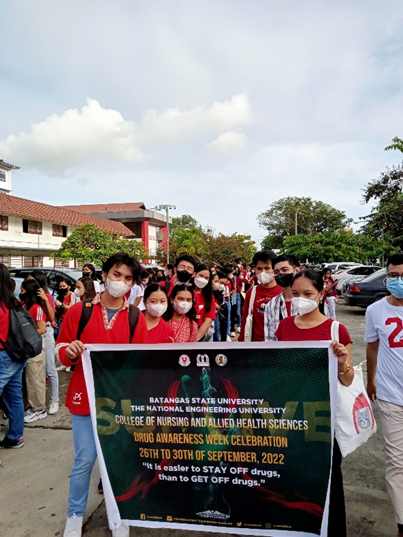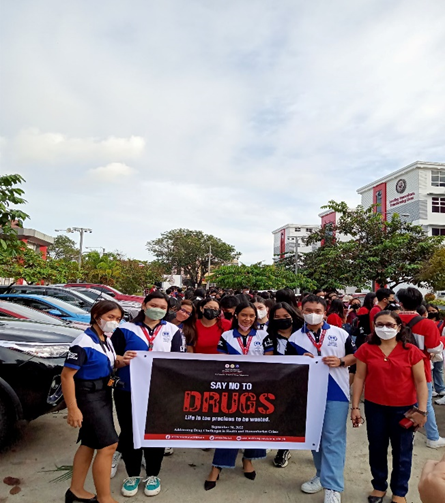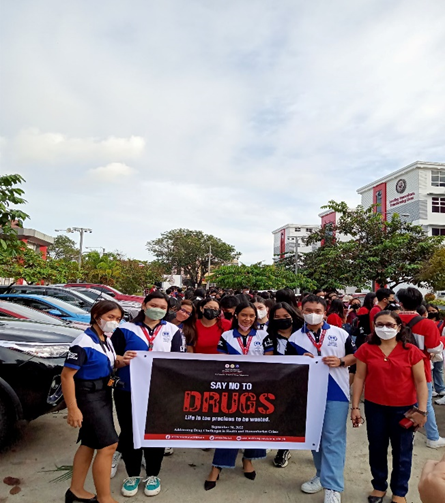 anti-drug awareness week 1
anti-drug awareness week 2
anti-drug awareness week 3